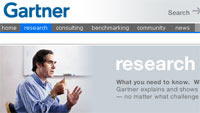 Worldwide shipments of PCs rose by 10.3 percent in the first quarter, with global shipments increasing to 50.4 million units, up from the 45.7 million PCs shifted during the same period a year ago.
The research by Gartner Inc echoes the general trend reported by its competitor International Data Corp, which reported a slightly higher growth figure of 10.9 percent.
Market leader Dell, saw its worldwide growth rate slip below 20 percent for the first time in 10 quarters, as US companies shelled out less than expected on PCs.
Dell's 13.7 percent growth rate was still enough, however, to inch up its market share to 16.9 percent from 16.4 percent, with the company continuing to grow faster than competitors and the market in general.
The lack of sales in the US was made up by increased sales in Europe, the Middle East and Asia, with small businesses in Western Europe being the biggest contributor to the boost in shipments in the EMEA region.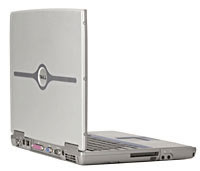 The report notes that lower vendor prices and the strong Euro to the dollar exchange rate helped open up small business wallets over Europe.
With US corporations appearing to be at the tail end of their usual four-year replacement cycle, the report speculates that sales probably won't pickup dramatically until around 2008.
The vast bulk of PC sales in 2004 – 69 percent – were by corporations, educational institutions, small and midsize businesses and the government with consumers buying the rest.
Notebook sales globally continued to be very strong with customers tempting by falling prices.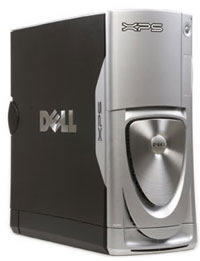 In the US market – the biggest in the world – Apple shimmied up to fifth position, elbowing Toshiba down a place.
As we reported last week, Apple had a bumper year, with shipments rising by more than 45 percent, driven by iMac and PowerBook sales. This success is reflected in the company's increased market share, up to 3.7 percent from 2.6 percent a year ago.
Dell remains the biggest PC vendor in the world followed by, Hewlett-Packard, IBM, Fujitsu/Fujitsu Siemens and Acer.
In the US market, the big boys are Dell, HP, Gateway, IBM and Apple.
Karine Paoli, research director for IDC's Personal Computing group, took a very deep breath and delivered this exceptionally long sentence : "If 2004 has been a strong year for the PC market, boosted by a rebound in commercial investment and portable adoption across EMEA, and if growth is expected to be softer this year, 2005 will remain buoyant, and highlight key transitions which will shape the market beyond 2006 – expansion of broadband and digital entertainment in homes, while businesses will look increasingly at mobility and wireless as part of their overall IT strategies."