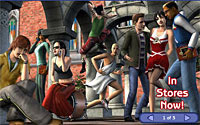 Last week, 250 executives from advertising agencies, game developers and publishers swarmed into the first annual Advertising in Games Forum on 14 April 2005 in New York City.
The audience, primarily made up of sharp-suited, silver tongued advertising agency executives, were there to discover more about market opportunities and expectations within the game industry.
According to the organisers, The Game Initiative, attendees were treated to a feast of 'key facts, figures and estimates' spun out by leading industry experts at the forum.
In a bullet point-laden onslaught of PowerPoint presentations, these key facts emerged:
According to the Yankee Group, advertising in games is expected to rise to US$800 million in 2009 from nearly US$120 million in 2004.
Around US$266 million – that's more than one-third of advertising in games in 2009 – will come from (wait for it) "advergaming."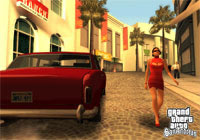 For the benefit of buzzword-deficient execs, Yankee Group senior analyst Mike Goodman explained that this hideous word describes what you get when advertisers create a game around a product rather than place their brands within a well-known title.
Mitch Davis, chief executive of video game ad network Massive Inc., whipped the watching execs into a frenzy of monetary expectation when he revealed that the audience video game advertising would top US$1 billion in the United States by 2010, and approach US$2.5 billion worldwide.
Anita Frazier, Entertainment Industry Analyst, NPD Group opened up her big book marked 'Facts' and informed the Advertising In Games Forum audience that there are 100 million game capable cell phones currently in the Marketplace – with 65% of the population owning a cell phone.
The sound of keenly rubbing palms grew to a crescendo as Frazier announced that within 16 months all cell phones in the marketplace should be game capable and thus brimming with cash-raking, game-downloading potential.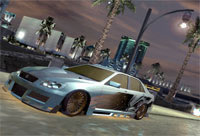 Fact-bloated attendees also learned that the top selling 2004 game titles (according to the NPD Group) were:
Grand Theft Auto San Andreas – 5.5 million sold since launch
Halo 2 on X box – 4.5 million units sold since launch
Madden NFL 2004 on PS 2 – 3.5 million units sold since launch
ESPN NFL 2K5 -1.6 million units sold since launch
Need for Speed Underground 2 -1.7 million units since launch
The top selling PC title of 2004 was Sims 2 with 750,000 units sold.
The 'best selling game title of all time' title goes to Grand Theft Auto Vice City with a massive 6.5 million units shifted, with Super Mario 64 on the N64 coming in second with an impressive 6.0 million units.