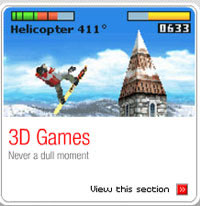 There has been much rumblings of discontent from content suppliers to the mobile phone industry, and, as the globally dominant brand, Vodafone have been taking a lot of the flack.
With sales soaring through the roof, you'd think all would be cream cakes and Earl Grey tea in Mobile Land, but trouble's been a-brewing concerning the split of income from subscribers for the content.
In a world where content providers are used to calling the shots about product pricing – and the mobile companies are used to a similar position of dominance – an uneasy truce has been maintained, with the best spilt available being 50/50.
Clearly dissatisfied with their lot, content providers have been making long whining noises in the direction of Vodafone. They want more money but – not surprisingly – Vodafone aren't to keen to dish it out.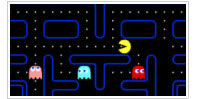 Feeling the pressure, Vodafone have tried to placate their grumbling partners in the short term by dishing out a sizzling barbeque of buzzwords, liberally doused with PR doublespeak.
We're not sure if their partners are going to have much of an appetite for what's on offer – if they can make sense of it – but it seems that Vodafone are offering to spend more on marketing mobile games (without altering their percentage split of the income.)
The extra promotion will clearly be good news for content providers, but the more cynical amongst us will be quick to point out that Vodafone will clearly benefit from the extra publicity too.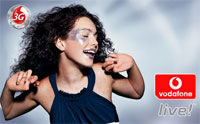 It looks like Tim Harrison, Head of Games at Vodafone Group Services, had been smoking pure Moroccan Buzzword when he came out with this piece of baffling industry-speak: "Having pre-agreed, pan-regional marketing and distribution capacity will allow us to run multi-territory co-marketing more easily, improve efficiencies for our partners and benefit the industry as a whole."
Vodafone will be rolling out their grandly titled 'Marketing and Distribution Plan' by the end of April, with the remaining Vodafone Operating Companies and partner markets enjoying "maximised marketing and distribution efficiencies" by the end of Q3 2005.