TComm has launched a mobile TV service capable of delivering live, streamed and downloaded audio/video content to mobile phones.
Announced at the MIP TV/MILIA audiovisual and digital content trade show, the TELLYfoneSM mobile TV service is the UK's first cross-platform, network independent mobile TV service.
The service comes with full digital rights management, capable of delivering live, streamed and downloaded audio/video content to suitably equipped mobile phones.
The TELLYfone network includes individual subscription channels and will serve up a "full library" of content including; Comedy, Soaps, Sitcoms, Films,Music, Animations, Horror, Xtreme, Horoscopes, Cooking and a Games show.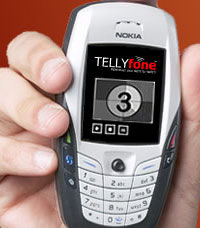 Subscribers currently have a choice of six premium channels with another eight channels rolling out over the next 60 days.
"TELLYfone expands on the existing 'TComm TV' service and offers a much better content package for subscribers," enthused Managing Director, Stewart Mclean.
"We feel that it is important to allow users to choose what they want to see and to present them with a broad spectrum of content. With this new service we are confident that we will find European partners in both the mobile industry and retail sector to use the TELLYfone service on their network or make it available to their customers," continued McLean.
The TELLYfone service is available on the majority of current mobile phones and works over GSM, GPRS and 3G mobile networks with Symbian, JAVA or 3G enabled mobile phones.
Further services will include the ability to deliver the inevitable ringtones, wallpapers and logos with the content.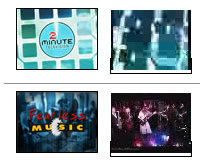 Tony Johnson, the Content Manager of TComm (UK) Limited, was on hand to lavish praise on his own service: "With content from UK and US production companies such as 2 Minute TV, Fearless Music, Sandy Frank Entertainment and Hungry Biker, TELLYfone sets a new standard in content provision for the mobile phone market."
"We have committed ourselves to provide more of the very best content to our subscribers," continued Johnson.
I'm sure you'll forgive us if we fail to get as excited as ol'Tony about TELLYfone's current line up which includes "Genius on a Shoestring – a lively reality show set in the streets of New York" and "Krysta LeBall – Daily Horoscopes and Astrology."
And try as we might, we couldn't get even slightly moist about this forthcoming service: "SexyCam – The hilariously naughty candid camera format programme that features 260 cheeky situations… Imagine the shock of entering your local restaurant to find all the other diners are suddenly naked!"

A special promotion is offering free access to the service throughout April, after which access will be on a paid subscription basis.
Anyone desperate to discover Krysta LeBall's latest astrological mumblings can access the service by texting TELLY to 81223.