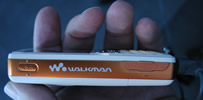 I had a Sony W800 Walkman Phone in my hands for the first time today at the Sony Media Experience in Bordeaux. There's already been a terrific buzz about this camera and it was great to get my hands on the thing during what Sony claims was its first European outing.
First impressions – good. Its weight is just right, light enough to make it carriable but sufficiently weighty to make it of substance.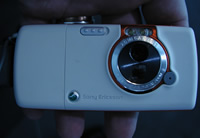 The central music button is the focus of the handset and, not surprisingly, pressing it takes you straight to your music selection.
Once tracks have been selected, there are separate buttons on either side of the handset. The button on the left is play/pause and the right control volume. Again, without having to dive into the menus of the phone. A smart move.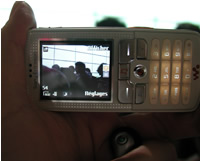 The software comes with the handset will take music CDs straight from the player on your machine to handset, without intervention.
It follows on from other Sony camera phones, in that taking photos is easy. Simply sliding the switch at the rear of the machine, takes the horizontally-held phone straight to camera mode, again without having to devle into menus.
The W800 should retail for €500 (US$644/£341) pre-operator's discounts.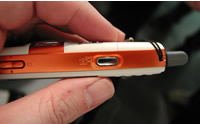 Single button to access music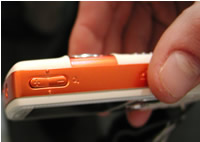 Volume controls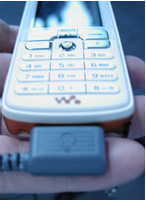 Headphones attach at the bottom