We've never quite been persuaded to move to 3, but these two price plans they've just announced sure look tempting.
The first of its tariffs, Off-peak 3000, is 3's first off-peak price plan and is aimed at hardcore evening and weekend chatters.
For £25 (US$46/€36)a month, Off-peak 3000 gives fat-chewing customers an enormous 3,000 off-peak, any network, voice minutes (that works out at 50 hours – over two days!). This looks like the perfect plan for mumbling teenagers keen to talk about ghastly boy bands and repeat "whatever" constantly to their friends.
These 3,000 minutes can be used between 7pm and 7am weekdays and anytime on a Saturday and Sunday.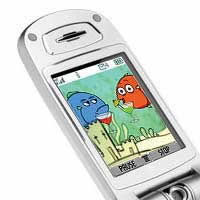 The second plan, "Talk, Text & Video 600", is an enhancement to 3's best selling plan, "Talk & Text 600".As you've probably worked out, clever reader, this new plan bundles in 3's video mobile services to the £35 (US$65/€50) a month package.
And you're sure get a lot for your money. The monthly fee gives you 500 any network, anytime voice minutes, 100 any network, anytime text messages, 20 video calling minutes from one 3 video mobile to another, 20 video messages to other 3 mobiles and a range of 3's video mobile services, including highlights of the Barclays Premiership, full-length music videos, comedy and games.
While potentially good for the consumer, this type of deal won't do anything to dampen the voice of unrest from some quarters. Their beef? 3 isn't doing anyone in the 3G/UMTS field any favors by selling services at reduced prices. They think 3G should be all about premium prices for a premium offering.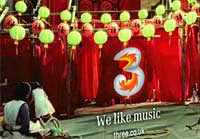 Bob Fuller, 3 UK CEO swivelled on his heels and span out the corporate spin: "3 is the fastest growing network in the UK, we now have over 3 million 3G customers and we continue to lead the market for both value and video mobile services. With these new price plans 3 continues to set the pace for value in the UK mobile market. 3 was the first network to launch live, over-the-air, multi-player gaming, the first to stream concerts live over video mobile and first to launch quickplay video streaming of 3's content."
3 has also announced that all its pay monthly price plans are available on 18 month contracts from the start of April. These will offer the same price plans as 12 month plans, but will be include different customer-tempting promotions, like April's 6 month half-price line rental offer.