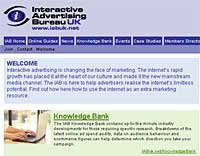 Cappuccino-supping Hoxtonites will be cheered by new figures showing that online advertising spending grew by a thumping 60% in 2004, edging ahead of radio in terms of market share for the first time.
The report, from the Interactive Advertising Bureau and PriceWaterhouseCoopers, declared 2004 to be "a coming of age year" for online ad expenditure.
The amount spent on the Internet sector in 2004 topped £653.3m (US$224.8m/€953.6m), an increase of 60% on 2003 (£407.8m), with new spending driven by increased broadband availability, consumer confidence and creative marketing campaigns.
The new figures push the sector's annual market share to 3.9% for the year (up from 2.6% in 2003), overtaking radio's 3.8% share for 2004.
The Internet sector looks to record further gains, with spending for the second half of last year reaching a record-setting figure of £373.9m (US$701m/€545.8) representing a 4.3% half-year market share.
The press remained the top dog of advertising spending, claiming a 41.5% market share for the year, ahead of TV (23.9%), direct mail (14.6%), directories (6.4%), outdoor (5.0%) and cinema (0.9%).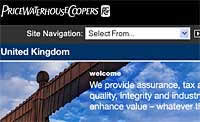 Online spending went against the overall general advertising trend, with total UK spend rising just 5.8% in 2004 to £16.9bn (US$31.7bn/€24.7bn) in 2004, based on figures from the Advertising Association and WARC.
Guy Phillipson, chief executive of the IAB, said: "There's a massive cultural shift going on, forcing a change in consumer and advertiser behaviour. The triple crown of cheap broadband, cheaper technology and ever more compelling content is driving consumers to the Internet and pulling advertisers online."
The report went on to assert that the online industry is now ahead of its targets to overtake the market size of Outdoor advertising by November 2007, adding that online ad revenues are now more than four times bigger than they were at the height of the dotcom boom in 2000.
"The audiences are there – more marketers need to wake up to the brand building and direct sale benefits of the Internet as a maturing medium." enthused Phillipson.