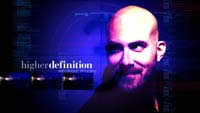 In a break with cinema-tradition, HDNet Movies viewers will be able to see Alex Gibney's highly acclaimed documentary "Enron: The Smartest Guys in the Room" on the very same day the movie premieres in US theatres.
Cackling wildly in the face of convention which dictates that cinema releases always come first, the film, which debuted in the Documentary Competition at the 2005 Sundance Film Festival, will appear on the US available HDNet Movies twice on opening night, 22 April at 8:00 pm and 11:00 pm EST.
After its one-day HDNet Movies premiere, the film will then be offered in traditional PPV, VOD and DVD windows.
"Enron: The Smartest Guys in the Room" was produced by HDNet Films, the high-definition production division of Todd Wagner and Mark Cuban's 2929 Entertainment, and is being distributed by 2929-owned Magnolia Pictures. Using insider accounts and incendiary corporate audio and videotapes, Alex Gibney, the films director shows the almost unimaginable personal excesses of the Enron hierarchy and the utter moral vacuum that posed as corporate philosophy. It is expected that audiences will be shocked by the avarice of Enron's traders and their bosses.
Cuban is well known for trying to smash commonly accepted business standards and conventions. "We want to reward HDNet Movies subscribers with great movies," table-thumped Mark Cuban, co-founder of HDNet and HDNet Movies. "Our feeling is that people who want to get out of the house and go to the theater will do so.
Those who can't make it, rather than missing the water cooler talk on Monday, will be able to see the film, only on HDNet Movies."
The company has also announced production on a new drama, "One Last Thing…," starring Cynthia Nixon, Michael Angarano, Sunny Mabrey and Wyclef Jean which will also premiere on HDNet Movies under the same day-and-date model.