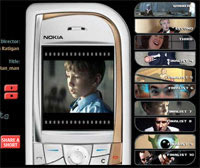 With a lucrative mobile market hungry for content, it's not surprising to find a host of companies getting their thinking caps on.
Conker Media, Mersey TV's digital development and production division, has already created mobile content for teen-tastic TV soap Hollyoaks, but it's aware of the challenge ahead:
"It'll be interesting to see whether we can develop something which is effectively stand-alone and which doesn't have a TV property with it," said Lee Hardman, head of Conker Media in an interview with Peter Keighron at Broadcastnow.
"If you can crack that it will be seen as a breakthrough."
Conker's latest idea is "textual intercourse" (stop tittering at the back) which gives new writers and directors the opportunity to tell a story on slides with 160 characters.
"In a strange way it's going back to quite traditional storyboarding," says Hardman. "I think it's going to require somebody with good storytelling skills – traditional skills – in order to get the audience's attention five days a week, 52 weeks a year."
Last year, Nokia introduced its "Nokia Shorts" competition which invited 'film-makers' to enter movies created on consumer level digital video cameras.
The shorts had to be no longer than 15 seconds long, with the winning entries being screened at the Raindance festival, a leading British independent film event.
The winning filmmaker was given the opportunity to make a longer film with a professional crew and a training course at Raindance.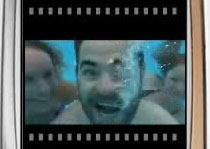 In addition, the winner and two runner-ups each received filmmaking training courses courtesy of Raindance.
Meanwhile, Channel 4 has commissioned cutting-edge animators Empire Square – creators of the Gorillaz music project – to create a series of 90-second to three-minute clips to work on a mobile platform.
In an interesting reversal, the animations will also be shown on TV channel E4.
Although it's clear that there's no lack of enthusiasm from creatives to get involved with the mobile industry, the big problem for the network owners is how to extract some revenue out of the content.
Although ventures like the 'Nokia Shorts' competition are great for attracting favourable PR and showcasing the potential of 3G, they're not going to get the network cash tills ringing.
In the next instalment, we'll look at the problem of raising revenue streams from mobile content.
Nokia Shorts
Raindance Festival
Conker Media
broadcastnow (reg required)