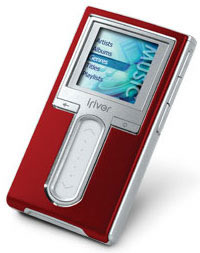 Shipments of MP3 players soared by an enormous 116% in 2004, as hundreds of wallet-tempting products arrived in response to the phenomenal success of Apple iPod player, according to a survey by Market Intelligence firm, iSuppli.
Propelled by the soaring growth in demand for hard disk drive (HDD)-based products, iSuppli predicts shipments of MP3 players will nearly quadruple from 2004 to 2009.
The company forecasts that total MP3 player shipments will expand to 132 million units in 2009, rising at a compound annual growth rate (CAGR) of 29.1% from 36.8 million in 2004.
Although growth in 2005 is expected to slow from the frenzied buying levels of 2004, the MP3 market will continue to expand at a rapid rate, with iSuppli predicting unit shipments of MP3s rising to 57.7 million in 2005, up 57% from 36.8 million in 2004.
The super, soaraway success of the iPod echoed the public's love affair with HDD-based MP3 players, with competitors moving quickly to offer products that aped the iPod's use of a 1.8-inch HDD.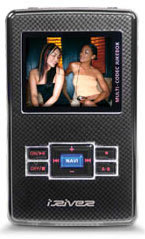 The iSuppli report also predicts that HDD-based MP3 player shipments will grow by a CAGR of 41.8% from 2004 to 2009, as compared to 22.9% for flash-based players.
Shipments are expected to 56.2 million units in 2009, up from 9.8 million in 2004, with HDD-based products accounting for nearly half of all MP3 shipments, at 42.6% in 2009 (up from only 26.6% in 2004).
The overall small form-factor HDD market had revenues of US$2.2 billion in 2004 and likely will rise to US$5.7 billion in 2008, generating a CAGR of more than 27 % over this period, iSuppli predicts.
The first vendor to ship 1.8-inch HDDs was Toshiba. Hitachi Global Storage Technology also has started shipping these drives and Western Digital Corp. (WDC) is expected to begin shipping them later in the year.
The research group said electronics producers stood to benefit from consumers' willingness to pay more for "waaaaaay cool" products, something that Apple traditionally excels at and something that Sony clearly has in mind with its funky new line-up of Walkmans.
"Initially, (Apple's) iPod was quite expensive, but the company reduced prices when the competition arrived. It also has aggressively introduced many generations of products in quick succession over the past four years," iSuppli said.
But iSuppli warned companies not to try to squeeze too many features into their products: "The so-called 'Swiss Army Knife' approach has not succeeded in the MP3 market. Simple, elegant products that perform a few functions with easy-to-use interfaces have sold well in the marketplace, while the do-everything approach has failed."
So, there goes my idea for a MP3 playing toaster then.