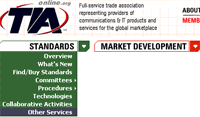 Satellite broadband services should become a lot easier to implement with the adoption of the first broadband satellite standard on both sides of the Atlantic.
The transatlantic agreement sees both the US-based Telecommunication Industry Association (TIA) and the European Telecommunications Standards Institute (ETSI) adopting the Internet Protocol over Satellite (IPOS) standard.
Satellite data links are an important alternative to wired links in poorly connected rural areas or for business operations that like to regularly shuffle about to new locations.
IPOS-based equipment and software used to build satellite broadband will now be available from a variety of companies who support the standard, including Hughes Network Systems, Microelectronics Technology, Texas Instruments, TriQuint Semiconductor, Wind River Software, Intelsat and Telefonica.
"Now ratified and approved by the two major standards bodies, IPoS opens the door for greater optimisation and economies of scale throughout the satellite industry," said Pradman Kaul, chief executive officer of Hughes Network Systems.
"IPoS is the only air interface specifically designed for the efficient delivery of broadband satellite services and offers the best means to expand satellite's addressable markets worldwide."
"The IPoS standard is extensively field proven, highly scalable and supports low-cost terminals. Now approved by both governing bodies, widespread adoption of the IPoS will further reduce equipment costs and make broadband available and affordable to many more users worldwide," said Enrique Salvatierra, director of Satellite and Submarine Cables Department, Telefonica de Espana.
IPoS works by specifying a Satellite Independent Service Access Point, which creates an interface between the satellite-dependent functions and the application layers, thereby enabling an open service delivery platform.
To date, the standard has been implemented in over 500,000 sites worldwide.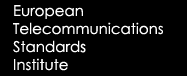 "Intelsat meets the connectivity requirements of some of the largest telecommunications service providers worldwide," said Frederick Morris, vice president of Intelsat.
"These companies frequently turn to us for unbiased assessment of satellite broadband technologies available to their end-customers, and having standards like IPoS makes this process easier. We heartily endorse any effort to spread standardisation throughout the satellite broadband service industry."
IPOS will be competing against the likes of WiMAX in the fixed broadband wireless market. WiMAX trials have already been started by AT&T at companies in the US and Europe is expected to experience the first WiMAX services from providers next year.
Telecommunications Industry Association
European Telecommunications Standards Institute