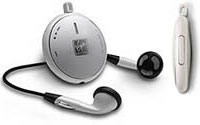 Unconfirmed reports are suggesting that Virgin Electronics, the consumer electronics division of Virgin, have become an early digital music casualty with the division discontinuing its product line.
The word filtering through the wire is that Virgin will not be supporting the devices already out in the market and that their PR people have been quietly making calls and asking reviewers to return the units.
Virgin's range includes a wearable, "teeny weenie" flash-based mp3 player, originally introduced last autumn in 128MB and 256MB flavours, with the latest product update issued in January of this year.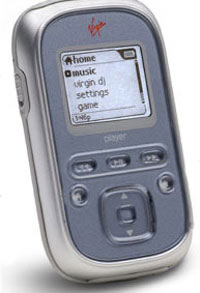 The company had pinned their hopes on the well-reviewed "Virgin player 5GB", which had the audacity to try and take the iPod mini head-on.
That strategy seems to have failed miserably, with a Virgin spokesperson recently confirming the cancellations to Digital Music News. However, Virgin Digital is not thought to be affected by the Virgin Electronics discontinuation, as each Virgin division is essentially an independent entity.
Virgin Electronics have already been through one metamorphosis, dumping their Pulse line of home electronics gear (including DVD players and cordless phones) last year in favour of focusing mainly on MP3 players.
The Virgin Electronics product halt could be part of a larger industry shake-out, with several portable mp3 player manufacturers under-performing against Apple's mini-marvel.
Serious contenders like Creative and iRiver look set to go the distance, however, and there's always the chance that the Virgin brand may reappear at a later date.
Virgin Electronics
Digital Music News
Virgin Electronics, RIP (Om Malik)