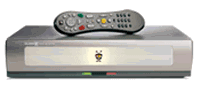 DVRs may well be the hot product in the home entertainment industry, but dusty old video cassettes still rule the roost in the US.
A survey from iSuppli Corporation reports that DVRs are still a long way from challenging VCRs as the dominant method for recording TV in US households, but strong growth is predicted through to 2009
Only 3.8 million units were sold in 2003, but sales almost tripled in 2004 to 11.0 million units.
iSuppli estimates that sales will continue to grow, rising to 16.3 million by the end of this year and 45.5 million by 2009.
CENTRIS research also found a large increase in the DVR market last year, with the number of DVR units owned by US households rising 119% to 3.5 million from 2003 to 2004.
The company noted that the increases in DVR were mainly due to consumers taking advantage of units offered with digital broadcast satellite (DBS) and cable subscription services.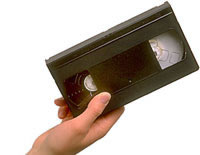 However, take up is still very low compared to many other consumer electronics products: just 6% of all US households have a DVR, compared to the 87% with a VCR, 60% with a DVD console and 12% with Video on Demand (VOD).
The squeeze is going to be on for PC-based DVR makers and standalone players like TiVo.
Despite extremely loyal user bases and a market share currently at about 40% (TiVo dominates this with a market share between 20% and 30%), JupiterResearch is predicting that this market share will decline to 20% by 2009, with cable and DBS DVRs accounting for the remaining 80%.
These companies can offer their products very cheaply (charging only a fee for renting the machine with no extra subscription cost) and introduce consumers to an affordable DVR experience.
In an effort to maintain their market share, TiVo is planning to branch out its services early next year by allowing subscribers to download movies from the Internet to their machines, along with a partnership with DVD rental company NetFlix.
DVR Dilemma (emarketer.com)
iSuppli
Jupiter Research
Centris