Symbian OS anti-virus specialist SimWorks, has announced that it has identified the first virus targeting the platform, that is capable of spreading itself via MMS messages.
The virus – named CommWarrior by SimWorks – uses MMS to send itself to any MMS compatible mobile phone, but will only infect phones based on Symbian OS platforms.
Multimedia Message Service (MMS) is a more advanced version of SMS messaging (aka 'texting') which allows users to send multimedia content – pictures, sounds and video – as well as applications and text via their handsets.
The virus affects Series 60 smartphones based on Symbian OS 6.1 or newer, such as the Nokia 3650, 6600 and 6630, but devices running on the UIQ platform, such as the Sony Ericsson P900/P910 and Motorola A925/A1000 are unaffected.
The CommWarrior virus works by scanning the infected phone's address and periodically blasting out MMS messages to randomly selected contacts, including a copy of itself and one of several predefined text messages designed to encourage the recipient to install the application.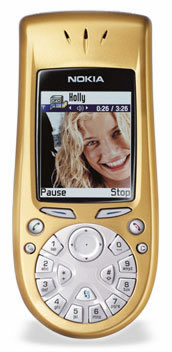 To add insult to injury, users will be punished financially by the virus, with MMS messages typically costing between $0.25 and $1.00 a pop.
With the virus doing its devilish work silently in the background, it could be some time before the user becomes aware of the potentially hundreds of MMS messages sent from their handset.
Not happy with trying to propagate via MMS, the sneaky CommWarrior virus also has another tool in its satanic armoury – it attempts to infect nearby devices by means of Bluetooth.
According to SimWorks, CommWarrior is the first mobile virus to use such a low-down, two-pronged distribution strategy, which may allow much faster and more geographically widespread infection of vulnerable devices.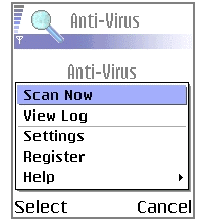 The good news is that like previous Symbian OS-targeted viruses, users are still required to accept the installation of the virus whether receiving it via Bluetooth or MMS.
The traditional problems of MMS interoperability amongst mobile network operators could also play a part in slowing the spread of the virus.
But before you all start staring at your mobiles in fear, it should be stated that we don't know anyone affected by this virus and there's more than a few cynical voices out there suggesting that that anti-virus software companies are prone to exaggerate the threat in an attempt to shift more products. As if! (cough)