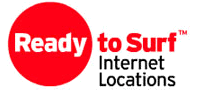 Skype has announced a new partnership with Broadreach Networks which is giving UK Skype users free Wi-Fi access to make free Skype calls in 350 Internet locations across the UK.
The deal will give Skype users free access to Broadreach's ReadytoSurf network of locations, which include Virgin Megastores, Eurostar, Travelodge, Moto, Little Chef, Virgin Trains, EAT, Choice Hotels and Quality Inn and major railway stations including all the London terminals.
Now, we know what you're thinking. There must be a catch.
Well, dear reader, we're delighted to tell you that there is no catch. There is no cost, no sign up, no catches – just lots of lovely free wireless Skype access!
So has Broadreach gone mad in a fit of anti-capitalist yogurt-weaving altruism, or is there sound business reasoning behind this act of philanthropy?
Not unexpectedly, it's the latter, with Skype founder Niklas Zennström describing it as a "win-win-win deal", with Skype, the user and Broadreach all ending up as happy bunnies.
Skype increases their coverage, Broadreach gains market awareness (with the prospect of consumers upgrading to their data services) and the user gets lots of lovely free phone calls. A right synergetic result!
Here's what Zennström said to Digital-Lifestyles friend, Guy Kewney at newswireless.net about the deal:
"What we are doing today is in line with what we were talking about when we announced our deal with iMate.
Part of what we want to do is make Skype more available. The growth on computers, however… it's just part.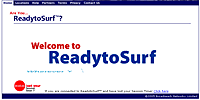 For Skype to be really useful for end-users, you have to be able to use it when you are out, and in more and more places. Combination of WiFi and Skype is a good synergy; make free wireless calls."
Using the free service is simplicity itself – the user simply switches on their notebook or PDA with Skype running, and waits until the Skype window shows the list of contacts, and then you're off!
If the user hasn't already got Skype installed, they'll be able to log onto Skype.com and download the appropriate software without charge.
Of course, Broadreach are banking on Skype users also buying into their data services, perhaps to send emails or attachments with their calls.
Either way, this announcement is great news for freeloading Skype users and sends out a clear message that VoIP is going to be big news in the UK.