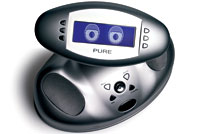 DAB in the UK has had a good week with prices dropping to an all time low, with High Street retailers are now making available a DAB radio with CD player for under £50.
To add the icing to the digital radio cake, Dixons the domestic electronics giant that made its name in radio more than 50 years ago, has announced its decision to drop conventional analogue 'steam radio' from its portfolio (But they appear to make a habit of grabbing press about this type of thing, having done it with VCRs already).
Although a date has been set for UK analogue TV to closedown, no such decision has been made for radio, and with radios outnumbering TVs at something like 4 to 1 any planned switchover is bound to be some way into the future.
DAB radio coverage in the UK is approaching 85% but the rollout in the rest of the world is patchy, with markets like the USA favouring a pay-model satellite-delivered radio service with brands like Sirius. Competition from the drm (Digital Radio Mondiale) standard and commercial operators like Worldspace are also creating uncertainty in territories that are characterised by dispersed populations across large land masses.
There are now over 270 UK analogue radio transmitting licences issued and they're still leaving OFCOM's shelves as fast as they become available, but with a promise of a further national DAB multiplexes and a likely radio presence from Channel 4, the future of radio is looking increasingly digital.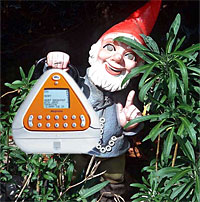 Sky's satellite hybrid gnome receiver has so far failed to dazzle and, like the semi-portable internet radios, it's perceived as overly complex for the average punter who prefer the Freeview-like DAB proposition.
Not all retailers of radio see the disappearance of analogue radio as inevitable in the near future. There are important extra features to tempt people, like EPG, pause live and track identification, which make digital services far 'sexier' than conventional wireless,
What will show DAB has arrived? We reckon that once the DAB pirates hoist their Digital aerials, the technology will have well and truly arrived.