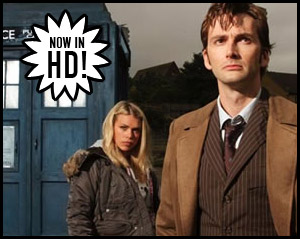 We're already big fans if the BBC's iPlayer service, so our bottoms almost squeaked with excitement when we heard that the Beeb is to start offering high definition streams and downloads of selected programmes.
The iPlayer has grown to be a true smash-ban-wallop hit, registering more than 387 million streams or download requests since launching on Christmas Day 2007.
The new HD service will offer a vastly improved picture quality and should give some users their first sniff of the delights of HD viewing without the need to shell out for a set-top box.
BBC's big cheese in their digital media technology factory, Anthony Rose, said that the launch of an HD iPlayer was a "significant milestone" in improving video quality.
The updated iPlayer will also come with a new diagnostic tool for optimising a user's Internet connection, automatically switching the streaming options to provide the best quality image available.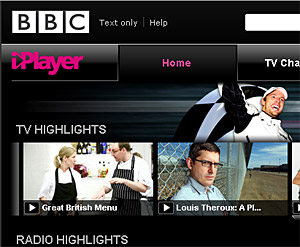 "The new adaptive bitrate technology and speed diagnostics page help optimise the viewing experience, while the resizable window gives users flexibility to switch between different quality streams, hopefully leading to a more satisfying experience overall," purred Mr Rose.
The new HD service, which also includes some HD programme downloads, is only available on the BBC iPlayer at present, but there are plans afoot to roll out the HD streams to other devices such as the Virgin Set Top Box and PlayStation 3.