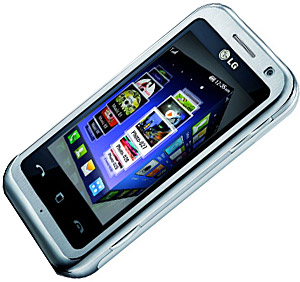 With the Mobile World Congress in Barcelona looming on the horizon, details of new phones are leaking out all over the place.
News has just reached us of LG's latest flagship multimedia phone, the Arena KM900, which packs a ton of functionality into a familiar-looking package.
The phone is dominated by a large screen supporting a healthy 480 x 800 pixels resolution, set into what looks like a brushed metal case.
The Arena comes with LG's snazzy 3D S-Class touchscreen User Interface which serves up a crazy cube based paradigm, with four customisable home screens on each of the cubes faces.
No doubt it looks funkier than John Travolta swirling his white, magnum-lapelled jacket aloft, but we're not sure we'd want to be dealing with that every day.
When it comes to multimedia, LG has filled the phone to the brim, with both both Dolby and DivX technologies on board and – according to the company – "audio and video technologies never before seen on a mobile phone."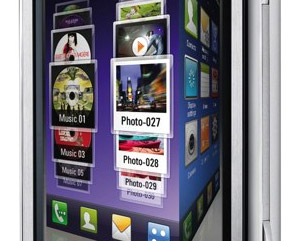 Wrapping up the multimedia hitlist is an FM Radio, Mobile TV and two cameras for video calling, with the main one being a 5 megapixel jobbie.
Weighing in at 105g, the LG measures up at 105.9 x 55.3 x 12.0 mm with power coming in the shape of a rather diminutive 1000 mAh battery with a claimed 300 hrs stand-by and 230 min talk time.
With GSM 900/GSM 1800/GSM 1900 and 7.2 Mbps HSDPA support, Wi-Fi and A-GPS all present and correct, there's no denying that this is a very capable phone, but we're still looking all doe-eyed at the Palm Pre.