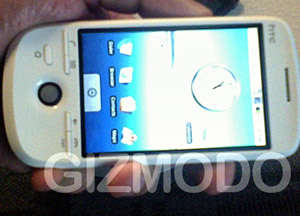 Photos claiming to show the new T-Mobile G2 have appeared on the web, with a release date set for the first half of the year.
Although the T-Mobile G1 impressed us immensely, there were a few issues with the phone, least of all its rather chunky appearance. Compared to the sleek likes of Apple's ubiquitous iPhone, we have to say found the Android powered contender looked rather lardy.
The new G2 is said to be slimmer than its predecessor but that's at the expense of the slide-out QWERTY keyboard. That omission could be a deal buster for some and it certainly dampens our enthusiasm.
Like the original G1, the new handset will be built by HTC and the pictured screengrabs suggest it will have a similar interface.
We can't say we're getting excited about the look of the front of the phone, with its two sets of two itty-bitty buttons grouped together above a Blackberry-style trackball, with a fifth button to the left.
The 'Jimmy Hill' style 'chin' is still to be seen at the base of the phone, while the back sports smooth rounded lines with a 3.2 MP camera near the top.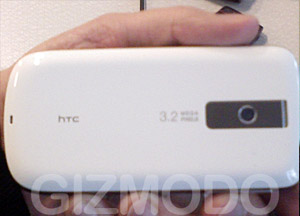 There appears to be no flash onboard which is a dis-appointment.
The phone comes in a high gloss finish and is expected to appear on the horizon some time around May – which might put it head to the head with the frankly far more exciting Palm Pre.