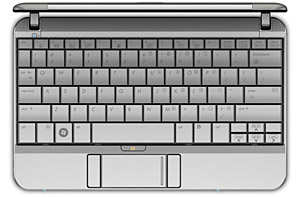 After the first bout of Celeron-powered 7 inch screen mini-laptops, we've seen the platform develop with a second wave of 9 and 10 inch Intel Atom-powered netbooks, and now the third wave bolts on more consumer-friendly features while keeping the price low (ish).
Following on the heels of the Mini-Note 2133, which was released back in spring 2008, HP's new Mini 2140 sees the company switching to the more energy efficient Atom processor in the same, stylish package.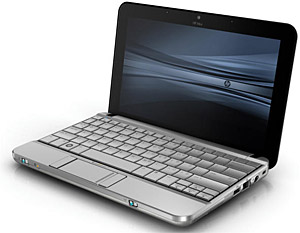 The tough aluminum construction and generous keyboard are still there, but inside there's options for up to 160GB hard drives or solid-state drives up to 80GB with the upgraded 10.1 inch LED display offering a 16:9 aspect ratio. Owl-eyed users have the option of upgrading from the default 1024 x 576-pixel resolution screen to a denser 1366 x 768-pixel display.
We're still not entirely comfortable with the odd mouse buttons situated either side of the perilously slim trackpad, but the keyboard – which HP claim is 92 percent the size of full-size QWERTY keyboard – certainly puts our Asus Eee 901 to shame.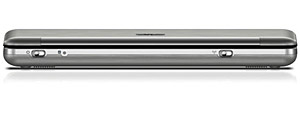 Other nice touches include an accelerometer for the hard drive and a full ExpressCard/54 slot, which marks a netbook first. The battery comes in three or six cell flavours, with the larger capacity version offering a huge seven hours of juice.
The HP Mini 2140 is expected to hit the streets at the end of the month, with prices starting at $499