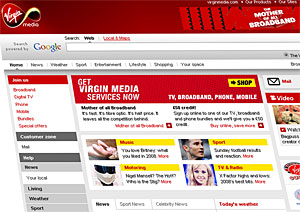 Virgin Media is set to be the first of Britain's ISPs to roll out a superfast 50 Megabits per second (Mbps) domestic broadband service.
Virgin's current fastest offering is 20Mbps, and the new service will put them ahead of the current speed title holders, Be Broadband, who serve up a speedy 24Mbps service for £17.50 per month.
The BBC reports that details of the service are expected to be announced today, with the lucky residents of Warrington first on the list to be offered the ferret-fast connectivity.
Elsewhere, rivals BT have announced trials for their new fibre-based broadband service, which is capable of delivering speeds of up to 40Mbps. Residents of Muswell Hill, in London, and Whitchurch, in Cardiff, will be the first to get a taste of the service, with trial starting in the summer of 2009.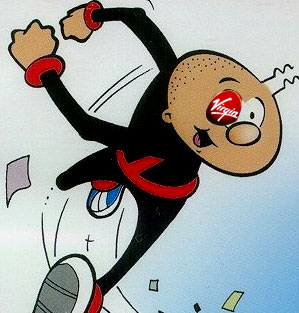 Talking to the BBC, Charlie Ponsonby from comparison site Simplify Digital predicted that the Billy Whizz connectivity would change the way people use the web: "As we see an increasing blur between the TV set and the PC, with on-demand content flowing seamlessly between the two, people's appetite for broadband speed will head rapidly upwards," he commented.