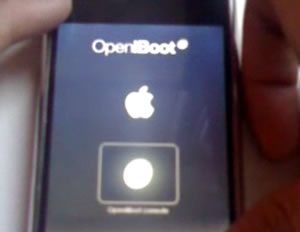 Interesting to see that Apple's iPhone has had its iPhone interface replaced with a version of Linux by a group of determined enthusiastic Linux fans.
From the video that we've seen (below) – and who knows if it's for real? – OpeniBoot gives iPhone owners the choice to start the iPhone up in Linux, as well as the normal Apple OS.
Early stage, but promising
It's currently at an early stage, so things like the touch screen, wireless aren't yet supported, but we suspect that after Linux fans see the video of Linux booting on the first and second generation iPhones, as well as the first generation iPod touch, it's highly likely that they'll be throwing their support behind the effort to bring those feature in.
At present, the Linux-ified iPhone needs to be controlled via a USB port to another computer that passes command line instructions to the iPhone, which then in turn duly executes.
Clearly it's a long way from usable, but it is, none the less a great development for freedom and choice – although we'd suspect that Apple and their cellular partners won't be seeing it like this.

iPhone Linux Demonstration Video from planetbeing on Vimeo.
Actually 'owning' your handset
The handset owner, actually 'owning' the handset is a really interesting move and something we've long looked forward to. Perhaps movements in ownership like this will put further effort behind the creation of an open-source handset.
Warning: Clearly think very carefully if you want to try this on your iPhone. We've got no idea if it works and it may well trash your handset.
Follow developments at Linux on the iPhone