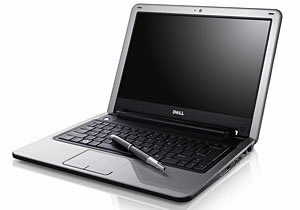 Dell has introduced the latest addition to the Inspiron Mini family of wee laptops, the Inspiron Mini 12.
Although the company have given this device 'netbook' status, with its 12.1-inch WXGA (1280×800) display it looks more like a regular ultraportable laptop to us,
The increased screen size should ensure that the keyboard is a little more comfortable to type on than some of the itsy-bitsy tippety-tap affairs seen on the tiddliest netbooks, although the Dell is still a bit of a bijou little number though, measuring 0.92 inches thick at the front and larding up a tad to 1.09 inches at the rear, with a starting weight of 2.72 lbs.
Unlike most netbooks, the Inspiron Mini 12 runs on Windows Vista Home Basic rather than trusty ol'XP, so the Intel Atom processor will have its work cut out.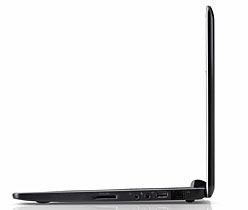 The Dell also comes with built-in webcam, onboard Bluetooth and 802.11b/g wireless, and inside there's a 1GB of RAM and a choice of 60GB or 80GB hard drive. Connectivity options include 3 USB 2.0 ports, Ethernet, SD-MS/MMC memory card reader and VGA out.
Hoping to make the laptop stand out from an overcrowded pack, Dell is offering a variety of services and extra options, including one click access to the Dell Support Centre for automated fixes, software upgrades and tools to help keep your system up-to-date and running efficiently.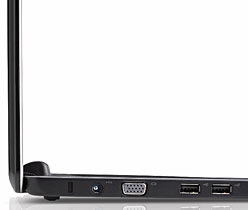 There's also DellConnect Remote Assistance for getting online interactive help and the DellDock software which promises to make it easier to access programs and change settings.
The Inspiron Mini 12 will launch online globally at then end of November in Ubuntu and Windows XP flavours, with prices starting at at less than $600 (U.S.).