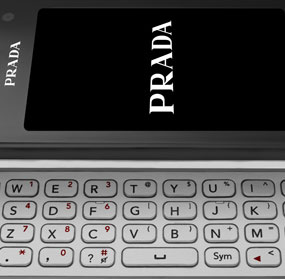 If you're the kind of person who think choosing the right handbag/coat combo is a life or death decision, the latest Prada2 Phone by LG may well start tempting your overstocked pockets.
Scheduled for release "before the end of the year," the slim handset looks very similar to the original Prada touchscreen phone that pre-dated the iPhone, except they've wedged in an "ultra-thin" keyboard which slides from under the handset.
Apparently, it appears "serenely" and then slides "invisibly, effortlessly away" – a feat which apparently makes it, a "modern icon of mobile style and design with an extra competitive edge." Ya rly.
The first Prada phone managed to shift over a million units, but these weren't sold to ordinary punters, no sir! According to the Prada, they were purely sold to "design-conscious users."
Despite all the PR blubber, the phone actually comes with a pretty nifty feature set, packing 3G video calling, 7.2Mbps HSDPA, full HTML browser, Wi-Fi and TV-out with an FM radio onboard. The pixel count is quite generous in the camera department too, with the 5MP snapper sporting a Schneider-Kreuznach certified lens.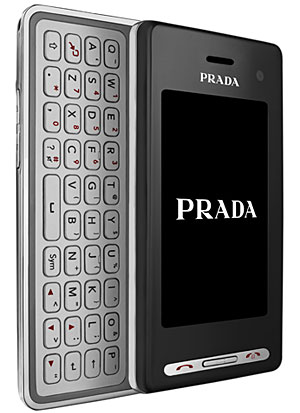 The new Prada mobile will be available with a starting price of 600 Euros in Italy, UK, France, Germany, Spain and Netherlands in the 4Q of 2008. No doubt network deal discounts will be available.
What we think:
Given the choice, we'd be more interested in slipping a HTC Touch (HD) Pro, Sony Ericsson XPERIA X1 or – our current favourite – a T-Mobile G1 phone into our pockets, but we can see Prada's little fella attracting a loving audience amongst the fashionistas.
Despite our inbuilt repulsion to the entire 'luxury brand' concept (we'd immediately scratch off the Prada name if we were given the phone!), this looks to be a well specified, compact and stylish handset.