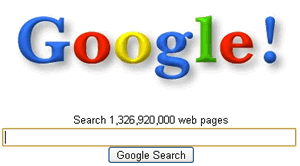 Google has been going ten years this year and to mark the occassion they've released a version of their database as of ten years ago.
First thing that you'll notice is that it's got an old school Google logo – not exactly sure if that's the accurate one, as drop-shadows might have been beyond them.
It's quite a hoot having a search around as if it was 2001, with names that are household name now not showing the mearest inkling of existance.
Searching for Google itself is pretty revealing. These days you get 2.8 billion results, back then you'd got 3.7 million, with Netscape being on the front page of results. Netwho?
Searching for iPod bring up "Image Proof of Deposit Document Processing System" and a ittle lower on the page you'll find the "International Programme of Ocean Drilling."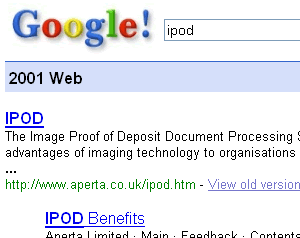 YouTube was obviously meaningless back then as it brings up a does "not match any documents" result.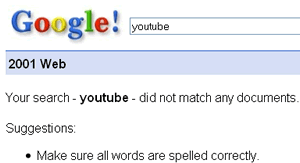 Searches for blog these days bring a tsamani of 3.4 billion results – back then a mere 76,000.
Even names that at one point in between then and how like SegWay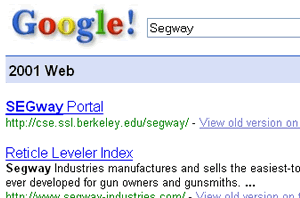 Here's a selection of others we had 'fun' with.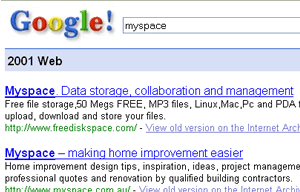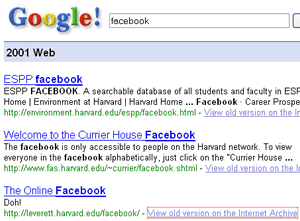 Try out Google 2001, it's fun.