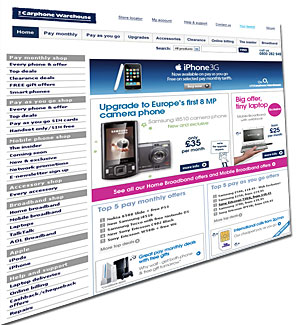 Carphone Warehouse looks on track to becomes the UK's #1 ISP if their new bid for the UK arm of rival Internet service provider Tiscali proves successful.
The Warehouse gang have been waving a sizeable wad of used fivers adding up to a cool £450m in the direction of Tiscali – a company which has been up for sale since the beginning of this year.
If the sweet smell of all that filthy lucre proves irresistible to Tiscali, the takeover would make Carphone Warehouse the biggest ISP in the land, streaking ahead of the current big cheese, BT.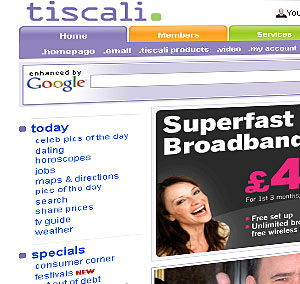 Carphone Warehouse – owners its own popular Talk Talk ISP – also owns the UK arm of AOL, but there is a fly in the ointment of its expansions plans, with the The Sunday Times reporting that an undisclosed company is also bidding for Tiscali.
There's be no lack of interest in buying up Tiscali during the months it's been on the market, with BT, Vodafone and BSkyB all sniffing about. However, BY probably blew their chances after they unwisely bombarded Tiscali's customers with a mailshot casting doubt over Tiscali's future. Tiscali were so unchuffed that they threatened to take legal action against BT for the daft stunt.
PC Pro magazine reports that Carphone Warehouse remain the hot favourites to scoop up Tiscali, with the company's coffers bulging to the tune of more than £1bn after it flogged half its retail division to US firm Best Buy earlier this year.