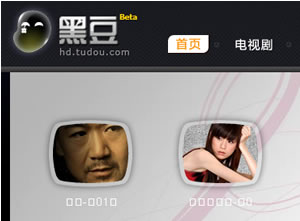 Tudou, the Shangahi-based video sharing site that is reported to stream over 15 billion minutes of video every day — thrashing YouTube's 3 Bn — has just launched an HD service.
Given they are supposed to ship 1PB (Petabyte) of video files per day (source), expect this to go way up with the new HD offering.
The move to HD goes someway to explaining why they raised $57 million funding back in April this year – they're going to need to pay for the bandwidth.
The numbers for Tudou, even without the HD side, are phenomenal. Back in August, their CEO, Wang Wei, reported nearly 70 million individual users during that month and 25 million daily searches of its almost 13 million videos.
It's recently been issued its Chinese State Administration of Radio, Film, and Television (SARFT) Video License.
We continue to watch Tudou with interest.