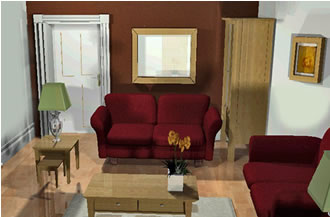 If you're a company making software that lets people design their own houses, getting a tie up with a widely-watched TV programme that monitors the development of self-designed houses is pretty exciting.
FremantleMedia, the company behind the very successful TV programme Grand Designs, have today announced that they are to be partnering with 3D design software company Eleco.
The result of this union will be a range of products under the Grand Designs 3D label. They include Self Build & Development; Kitchen; Bathroom; Renovation and Interior packages.
Sitting fiddling with software to design your dream home is one thing, but actually getting yourself sorted enough to get to the point of building it is quite another.
If you're like us and have watched a few of the Grand Design programmes, you'll know that nearly every building project that people enter into end up giving major headaches – something that's well worth bearing in mind if you feel like you might want to get into it.