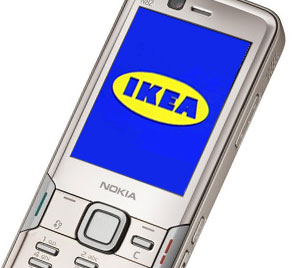 We've no idea why anyone would want an Ikea-branded mobile phone service, but flat-pack furniture freaks will be able to sign up to a branded Ikea service from Friday.
The Swedish furniture kings will be offering a mobile phone package to the 1.4 million members of its loyalty programme after the company snagged a deal with mobile phone group T-Mobile.
The deal is identical to ones already offered by Asda, Tesco and Carphone Warehouse, with punters having to slap down an initial £10 airtime purchase, with no fixed monthly payments. Apparently, the service is tailored for an environment where "every penny counts", whatever that means.
As part of the deal, all 9,500 of Ikea's staff in Britain will get a freebie phone with a fiver's worth of free calls thrown in.
MVNOs
Network owners are keen to promote these deals – known in da biz as 'mobile virtual network operator' (MVNO) – to help eat up otherwise wasted capacity and raise revenue through wholesale deals.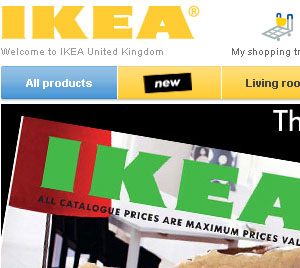 The most successful MVNO so far is the T-Mobile-backed Virgin mobile venture, which has scooped up 435,000 customers.
Mobile phone companies are scrambling to roll out MVNOs, and Vodafone have already launched a niche virtual network catering for Britain's immigrant population
Their Lebara Mobile service offers SIM cards that let punters make cheapo international calls to Africa, south-east Asia, India, South America and eastern Europe.
With the whole market worth an estimated £500m a year, it's no surprise to discover that Orange are set to try and grab a juicy slice of the action with a rival service expected soon.