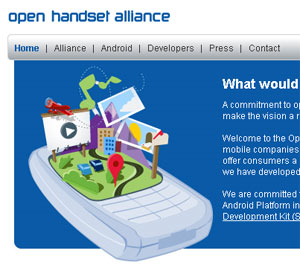 We can't wait to get our hands on an Android OS-based handset, and it looks like our wait may soon be over.
According to Hui-ming Cheng, Chief Financial Officer at enormo handset makers High Tech Computer (HTC), the company will start shifting their first Android-based handsets to ODM clients in the fourth quarter of this year, band on schedule.
We didn't have a clue what an ODM client was, but after a quick shufti around t'Internet we discovered that ODM stands for Original Design Manufacturer, so HTC will be sending out 'naked' handsets ready to be festooned by the logos and branding of other companies.
Cheng was feeling mighty upbeat about life, predicting his company's revenues to shimmy upwards to the tune of 10% sequentially and 30% on year in the third quarter, with the planned launch of CDMA, GSM and sliding form-factor versions of the HTC Touch Diamond handset ready to get the cash tills ringing.
The Touch Diamond handset has already been taken up by 50 telecom operators in more than 30 countries so far, and HTC is also expected to start knocking out the eagerly anticipated Xperia X1 handsets to Sony Ericsson in the third quarter.