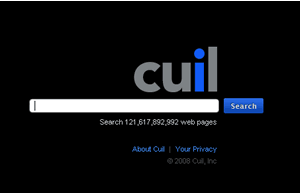 Cuil, pronounced Cool, is a new search engine, one that's thought to be able to take on Google. Quite an ambition.

Who's Cuil?
Cuil has been hidden away, getting their technology sorted and, as of this morning, they've decided to open their searches up for public browsing.
All 120 billion Web pages of it.
There's a few things that you need to know about Cuil.
It was formed by four people, amount them Anna Patterson, who sold her Web search company to Google back in 2004, giving them the base for the power that they now have.
Two of the other founders were also ex-Google engineers.
Lots of pages
OK, we know it has 120 billion pages in it's index, but how does Cuil's index size compare with Google?
Google don't officially say how many pages they have, but Patterson is quoted as saying that it's three times as much as Google.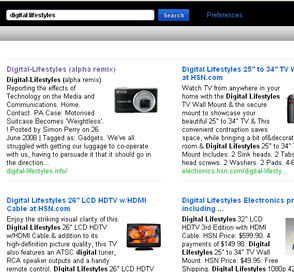 Probably not by coincidence, Google added a post to their blog on Friday saying that they scan over a trillion URLs – not index them, but scan.
Google – much more than Search
Of course Google isn't just a search engine company now — it's highly arguable that they've always been an advertising company that happened to have a search engine — Google is now an application company, see Gmail, Google Docs, etc.
We wish the best of luck to Cuil and will certainly be using them for a while to see if Google's search results can be matched.