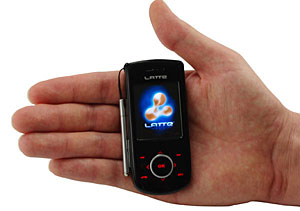 If the dimensions of the super-slimline mobile sitting in your pocket are still causing you consternation, then the ridiculously small Neon7 may be what you're looking for.


So teensy that you want to pat it on the head and feed it crumbs of bread, the Neon7 is a tiny slim phone which manages to wedge in a ton of technology – and it doesn't look too shabby either.
Measuring up at just 95 x 42 x 11 mm, the GSM 850/1800/1900MHz Neon7 packs Bluetooth, a touch screen and even a 1.3MP CMOS camera/camcorder.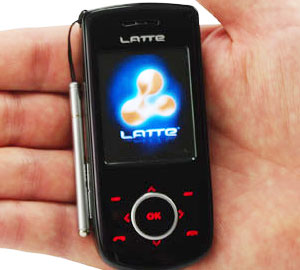 With a device this small, navigation and texting is going to be a challenge, but the 1.9″ 65K colour TFT touchscreen, virtual onscreen keyboard, hand-writing recognition and Heat Sensor enabled navigation keypad (whassat?!) might make things easier.
The pint sized wonder also comes with built-in MP3/MPEG4 Player Functions, stereo Bluetooth and POP/IMAP server support as well as an interesting 'Talking Menu and Intelligent Call Alert.'
This lets you know who's calling by bellowing out the incoming number using speech synthesis technology, which we suspect will make it sound like you've got a mini Stephen Hawking in your pocket.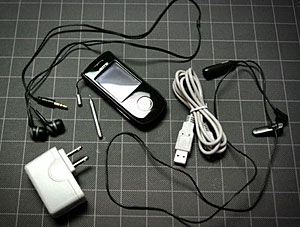 Shimmying down the spec sheet, we note that the Neon7 also offers SMS, MMS, WAP Support, 64 Polyphonic Sound, extended T-Flash Slot Support, a speaker phone and a load of built in apps for editing images, composing annoying ring tones and a variety of PIM functions.
The Phone tri-band GSM cell phone comes unlocked and works with T-Mobile or AT&T/Cingular networks (so it should work in the UK), but not on Verizon or Sprint.