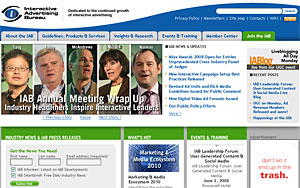 When it comes to advertising on the web, UK Internet users are the second most valuable audience, according to a survey by the Interactive Advertising Bureau and PricewaterhouseCoopers.


The study found that an average of £96 (€121) was spent on advertising targeted at UK web users, a figure second only to the Norwegian spend, where an average of £104 (€133) was spent targeting Norwegian surfers. Across Europe,the average spend was calculated at £64 (€81).
Figures from the Interactive Advertising Bureau (IAB) Europe report that the total online advertising spend in Europe has soared a whopping 40 per cent last year to just under 9 billion quid, with the UK attracting the lion's share of total European online advertising, registering 34.2 per cent of the market.
Collectively, the big spenders in UK, Germany and France were the biggest spenders, notching up 65% of the European online ad spend between them – which equated to £5.8bn.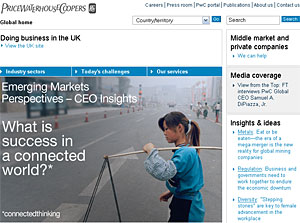 A major factor in the spending growth was deemed to be the rise of new advertising formats – particularly video – along with new advertising targeting technologies.
Entertainment and leisure industries were found to be the biggest spenders on online advertising, followed by finance and insurance.
Alain Heureux, the big cheese of IAB Europe, commented, "Despite a slowdown in advertising spend on some traditional media, the rise of online advertising in Europe continues unabated."
"Not only is the growth coming from some of the smaller markets which are seeing significant increases in their market value, but also from the more mature countries as companies move their advertising budgets online for the first time," he added.
Although Europe is growing fast, it still lags behind the US where online ad spend hit £11.5bn (€14.5bn) last year.