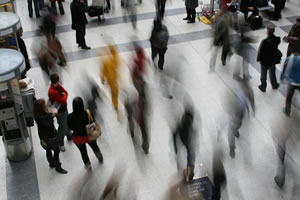 Those of you who thought that Flash Mobs had gone out of fashion since the first one in the UK back in August 2003, can think again.
Wednesday just past saw an interesting Flashmob come back at Liverpool Street Station. The brief for this event looked like it was going to be fun – to stand frozen in mid pace for four minutes.
At 18:24 everyone involved with the event stopped what they were doing, we were told.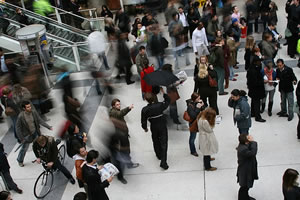 Judging by the photos taken by Alistair Humphreys, it looks like the event was highly effective (see his photo stream).
An event with the same theme had happened at Grand Central station in New York and luckily some people were there with some video cameras to compile a video that really gives you a n understanding of what it was like to take part in or watch.
Photo: Alistair Humphreys