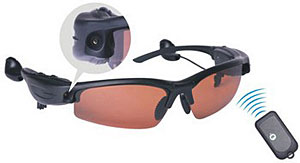 There's something that strikes us as being a little bit more than dodgy about these kind of products, but if you've ever fancied creeping about surreptitiously taking photos of folks, then these 1.3 Megapixel Spy Sunglasses with Remote Control could be the gadget of your dreams.


The sneaky specs let filthy perverts fans of surveillance photography snap away unseen with the handheld remote control sneakily triggering the camera from your pocket.
Although connoisseurs of underwear will still have to wait for X Ray Specs technology to arrive, they can at least busy themselves with this new UV400 polarized sunglasses gadget, boastng a sporty design that does a fairly good job of concealing the camera gubbins inside.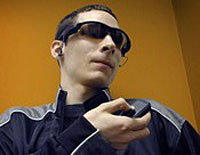 There's also an MP3 player onboard so you can keep yourself entertained with tunes as you stalk and snap your victim, with the polymer li-ion rechargeable battery providing up to 9 hours battery life if you're firing off one photo every minute.
The shifty shades come with a USB 2.0 interface (via a standard Mini USB port) allowing speedy downloads of your dodgy cache of images when you get back to your PC.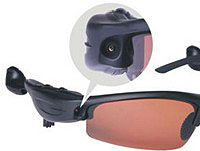 The camera sunglasses are priced at $99.99. The perfect gift for Uncle Ernie!