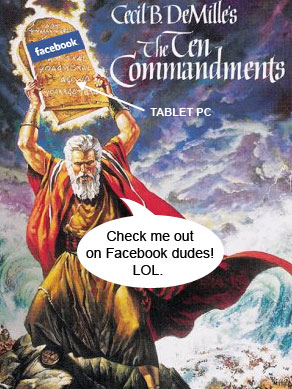 There was a flurry of backslapping in the boardroom as Paramount Pictures pressed fleshed and sealed a deal with Facebook to become the first major studio to let clips from its huge back catalogue be made available on the Internet.
The partnership will see Los Angeles-based developer FanRocket launching, nay unleashing, the VooZoo application on Facebook, giving users access to footage from thousands of movies, including blockbusters like "The Ten Commandments" and "Forrest Gump."


Naturally, Facebook aficionados can send these clips on to their friends on the popular social networking site, just in case they were running out of ways to pester their chums.
"The short clips for a movie that you've already seen before helps you relive the moment," enthused Paramount senior vice president of entertainment Derek Broes.
How long you'll be able to relive that moment varies considerably, with clips lasting a few seconds up to several minutes.
Of course, Paramount aren't giving away content out of the goodness of their hearts, with the venture being geared up to generate DVD sales and virally spread the 'buzz' for new films.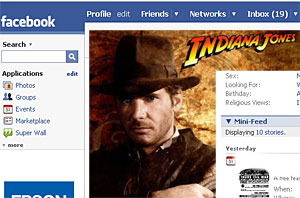 After each clip is played, users will be invited to shell out for the DVD, while teasers of upcoming releases will be offered.
FanRocket kingpin Danny Kastner says he wants to scoop up a 'few hundred thousand' users within two months, and is already looking to talk to other Hollywood studios.