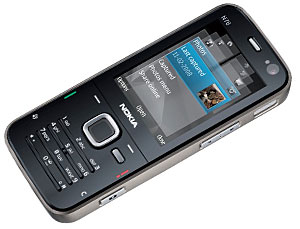 Nokia, the undisputed heavyweight mobile phone-shifters of the world have announced three more multimedia phone models at the mobile industry's annual knees-up in Barcelona, the Mobile World Congress 2008.
Nokia N78
Their mid-range N78 candybar midrange handset comes with picture geotagging, which combines the 3.2 megapixel autofocus camera (packing Carl Zeiss optics) with the integrated AGPS.
Running on S60 Third Edition Feature Pack 2, there's Bluetooth and WiFi onboard, HSPDA 3G, a FM music transmitter and support for microSD memory cards up to 8 GB.
The phone is finished in a shiny 'piano black' finish and sports some of the silliest, tiniest keys we've seen for some time.
Expect to see the N78 rocking on the shop shelves next quarter for €350.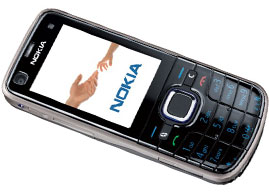 Nokia 6220 Classic
Also announced today is the 6220 classic, a candybar handset delivering a generous 5MP camera with Carl Zeiss lens with a xenon flash, plus integrated AGPS, TV out, microSD expansion and HSDPA 900 / 2100 alongside quadband EDGE.
There's also the usual internet browser, email, music player, FM radio with RDS and MicroSD card support up to 8 GB.
Also available in the third quarter of the year, the 6220 will retail for €325.
Nokia 6210 Navigator
The lower end 3G 6210 Navigator comes with Nokia's new Maps 2.0 app, with an integrated accelerometer to keep the map updated while you're strutting your stuff on the mean city streets. There's also a bundled car mount and a 1GB microSD card lobbed in the box.
The S60 Third Edition handset packs a built in FM radio, Bluetooth 2.0, 3.2 megapixel camera, 120MB of internal storage, and will be available in four versions offering full worldwide connectivity.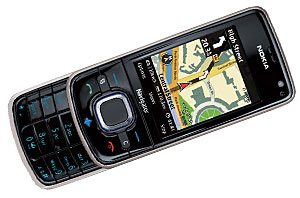 Expected to shimmy onto the world stage in the third quarter, it'll set you back €300
Share on Ovi
Nokia also launched its new free media-sharing service "Share on Ovi," which which allows people to share photos and videos all over yon Internet.
Based on technology acquired last year from US firm Twango, Nokia's head honcho of Internet services, Niklas Savander, was ready to big up the service.
"We have taken the know-how from Twango and put it on top of our mobile experience. We have optimised mobile upload – you take a picture, click twice and it's on the site," he frothed.