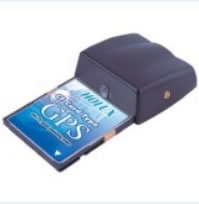 BlueSky have a SIM not-only with AGPS on board, but now they squeezed NFC on to it too.
When the SIM, sitting in your mobile phone, arrived first in handsets they were lucky to hold more than about 50 contact numbers. Those days have clearly changed – drastically.


BlueSky Positioning have Assisted-GPS onboard their SIM, which they tell us needs no additional hardware changes to have function, making it much easier to add the capability of finding yourself in the World. An quick win application could be a mapping application being about to locate you.
Pretty impressive in itself, but when combines with the logic and security needed to run NFC within the same SIM, it starts to get pretty wild.
NFC – Coming to a handset near you
We're big fans of NFC — near Field Communication — and see it as an inevitable addition to handsets long term.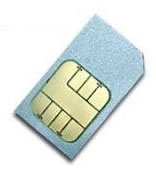 One of the biggest barriers to adoption is that mobile phones need to be configured to use NFC, usually integrated into fabric of the handset. Without the handsets, there isn't much point in organisations providing NFC points to use.
This impasse may be starting to erode with the clever sticks at UK company BlueSky Positioning integrating NFC into the SIM. Although it's not a panacea to the barriers we described — hardware antenna still need to be added to the handset to have it fully functioning — it sounds like a large step towards it.
We're going to be speaking to BlueSky in further in the near future to find out more details.