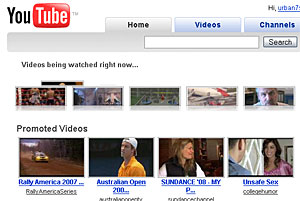 The US public are getting out the popcorn and lapping up Internet video, with over 75 per cent of US Internet users watching a streaming or progressive download video during November, 2007.
In their new report, research firm comScore noted that each user is averaging 3.25 hours of video watching per month, with Google sites – including YouTube – cranking up their video market share by more than two percentage points during October to November, earning them nearly a third (31.3 per cent) of the market.

There's certainly a whole load of video watching going on Stateside, with goggle-eyed Americans viewing around 9.5 billion online videos in November.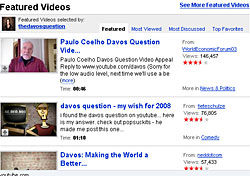 Once again, Google's market dominance shines through, with the search engine giant ranked as the number one US video source with three billion videos viewed. Of that total, 2.9 billion videos were seen on the video sharing site, YouTube.
In second place was Fox Interactive Media with just 419 million videos viewed, with Yahoo sites registering 328 million views and Viacom Digital 304 million.
Not surprisingly, Google sites also bagged the largest online video audience, boasting 76.2 million unique viewers, followed by Fox Interactive Media with 46.3 million and Yahoo sites with 37.3 million.