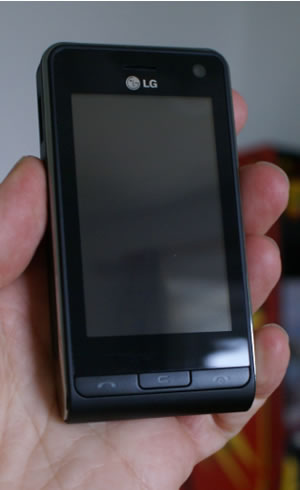 It may not have enjoyed the hyperbolic pre-release press frenzy of the iPhone, but it seems that LG Electronics' Viewty phone has turned into a big European seller, with the company reporting that 310,000 units have been shifted since the phone's European launch, just five weeks ago.
The company claims that around 6,300 LG Viewty mobiles were sold daily in western Europe (UK, France and Germany), with sales expected to take another hike with the recent release of the handset in the Asian and Middle East market.

Sales of the five megapixel Prada-like phone have exceeded the launch sale records of LG's earlier big-hitters, the LG Chocolate and LG Shine, which suggests that champagne corks will be a-popping in LG HQ.
Seeing as he's so happy, we simply had to let Dr. Skott Ahn, President and CEO of LG, serve up the self praise: "We are thrilled about the immense interest from consumers. In some countries, our product supply is even running low. This impressive result is attributable to the perfect balance between technology and design developed based on consumer insight."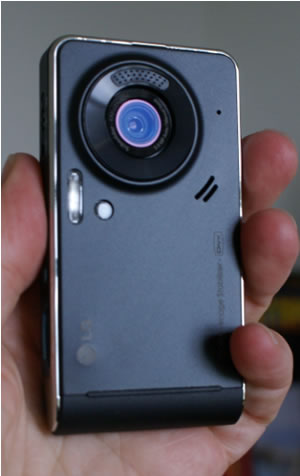 There's no denying that the phone packs some impressive features – We've been using it for a while and have found it innovative and always raises people interest – and easily outperforming the iPhone in many areas (apart from the funky interface, natch).
The Viewty can shoot video at 120 frames per second (and handle slow motion footage) with the option to upload the footage directly to YouTube. There's tactile feedback for the touchscreen, controls for fine tuning camera exposure, digital stabilisation, a good web browser, DivX playback, microSD card expansion but – crucially – no Wi-Fi.
If you want to hear some smooth, bland music unexpectedly thumping through your PC, check out LG's all-spinnin', all animatin' Flash-tastic LG Verity site.
CNets's "Editors' Choice" review: http://reviews.cnet.co.uk/