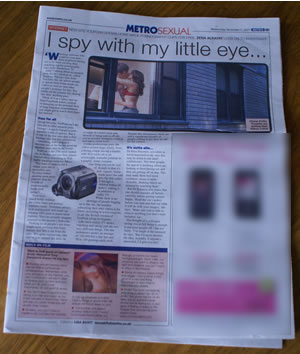 The times are clearly changing. Metro, one of the give-away papers in London, covered YouPorn in a whole page article in yesterday's edition.
As well as pointing out that YouPorn is supposed to be the 27th most visited site in the UK, three slots behind eBay, it surprisingly bigs up the benefits of amateur porn.
At the bottom of the page, they take it a couple of stages further and give tips on how you can look good when making your own porn video!
As a side issue, the piece also mentions a UK version of YouTube (new to us), which after a quick glance (you've got to research these things, haven't you) looks like a poor copy of the original.
We suspect that having such high billing in the Metro, YouPorn's popularity will be on the rise.