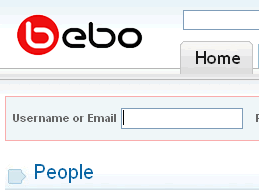 There are a number of interviews that we've done that have never been aired, for no particular reason. So we thought we'd give you the benefit of them.
Todays is with Sarah Gavin, Communications Director with Bebo, the hugely popular Networking site, which at the time of the recording – December 2006 – was top of the searches at Google. Back then they were doing over 5 billion page impressions a month.

Bebo had been working a lot with companies to help them get involved with Bebo and its users.
She talks about a campaign that they ran with Coca Cola, in particular the 'shadow' campaign which stimulated Bebo users to submit photos of shadows.
Bebo has the ability to easily change the skin of profiles – and they've opened these up to advertisers too, letting Bebo users closely associate with their brand. We also discuss where and if they place advertising on Bebo – and more too.
Apologies about the amount of Umming that went on from my side. I hadn't polished my technique by then :)
[audio:https://digital-lifestyles.info/media/audio/sarah-gavin-bebo-dec-06.mp3]