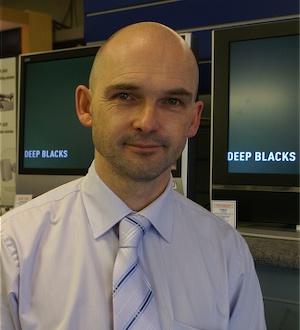 We thought we'd have a wander around the shops to try and gauge the feeling of the electronics retailers, as to how things have been with the build up to digital switch over.
Given this is the first place in the UK to switch off the analogue, we thought it would be of general interest.

Most of the residents we spoke to, talked about Brooks being the favoured shop in town as they've got a really good reputation for before and after sales service.
We chatted to David Simpson, the manager, who much to our surprise, wasn't that enthusiastic about it. His major complaint being that there's a huge extra demand on their staff, both before, during, but importantly for a long time after the switch over.
[audio:https://digital-lifestyles.info/media/audio/whitehaven-brooks-manager.mp3]