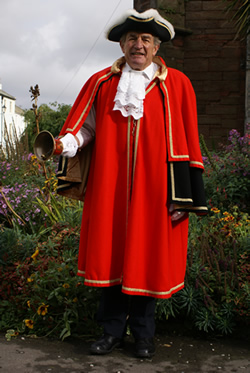 The services of the local Town Crier were brought in today to ring out the message that Analogue is ending in Whitehaven today and Digital TV is coming.
Standing in the beautiful grounds of St Nicholas church, dressed in his fine robes, he regaled us and those standing around with a fine demonstration.
Just a bit of fun we thought you'd all appreciate.
Audio after the click.

[audio:https://digital-lifestyles.info/media/audio/Whitehaven-Town-Cryer.mp3]
These on-the-spot reports were made possible by the use of USB 3G Modem, running on the Vodafone network.