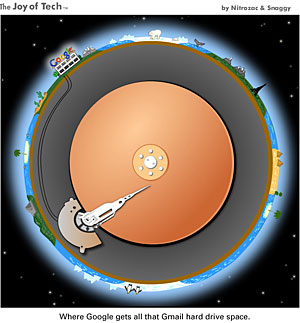 With punters lapping up the free email storage offered by Google's GMail service, the company has pledged to accelerate the rate at which it adds storage space.
Google gave the world of free e-mail services an almighty kick up the jacksi back in April 2004 when it began offering 1GB of free storage for its Gmail service.

The storage limit was slowly increased, reaching 2GB by the end of 2005, and has continued to creep upwards (very s-l-o-w-l-y) over the last two years.
Rivals who'd previously only offered miniscule amounts of storage (who can forget struggling to keep within Hotmail's miserly 2MB limit in 2004?) have reacted with generosity, with Yahoo offering 'unlimited' storage in May this year and Microsoft upping the free storage limit for Windows Live Hotmail to 5GB.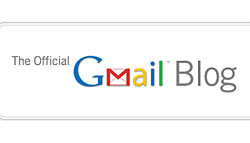 Looking at our Gmail account today, the storage has reached just over 3GB, although hard-drive hungry punters have the option of purchasing more storage for Picasa Web Albums and Gmail, with prices starting at $20/year for 6GB. Larger plans offer storage gorgers extra space up to up to 250GB for a hefty $500/year.
"A few of you are using Gmail so much that you're running out of space, so to make good on our promise, today we're announcing we are speeding up our counter and giving out more free storage," wrote Google engineer Rob Siemborski, in the Gmail blog.
Curiously, GMail is still looking for an official release, which must make it one of the longest beta programs around.