James Purnell, Secretary of State for Culture, Media and Sport in the UK is currently in the middle of a manipulated photo row.
Full photo after the jump

This is all about a visit that Purnell made to Tameside Hospital. He was late in getting there, so photos were taken in his absences. When he did arrive, he was photographed and his image was added to the collection of people using computer manipulation. This was then distributed to the local press.
A pretty dumb move when the press have build up a considerable expertise in manipulating photos for publication in their 'news' papers.
Looking at the image, it's pretty clear that it's been chopped around.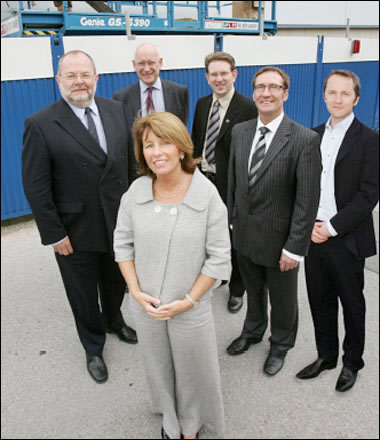 This is being particularly pounced on by the English media due to the on-going controversy with TV being rumbled as dishonest. The primary source of this has been accepting revenue from premium rate phone lines, with no chance of them actually winning the competition that they have been entering.
Purnell took a lot of effort in getting involved with the attack on the BBC during this time.
As the Daily Telegraph points out, in a recent speech Purnell said: "In both politics and television you devalue the only currency you have if you forfeit the trust of the public. I'm glad to see that there is a widespread recognition that something has seriously gone wrong and that it needs to be put right.
"Lessons need to be learned. The right lesson is that broadcasters and producers need to respect their audience. You need to put your house in order and if you don't there will be a clamour for OFCOM and the BBC Trust to take further action."
What's good for the goose, clearly isn't good for the gander.
Photo source: Wikipedia