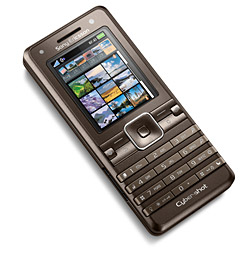 Sony Ericsson's new superslim K770 Cyber-shot phone has been announced today and it looks rather a dandy number to our eyes.
A mere slip of a thing at just 14.5mm wide, the candybar-style handset packs a 3.2 megapixel camera and comes in what Sony is describing as "fashionable Truffle Brown." We can't say that the colour of truffles has ever been much of a hit amongst the fashionistas around our neck of the woods, but we'll take Sony's word on that.

Being a Sony, the truffley thing comes with an upmarket 3.2MP camera, with auto focus, 3 x digital zoom (spit!), integrated lens cover and LED photo light for those 'avin' it laaarge club shots.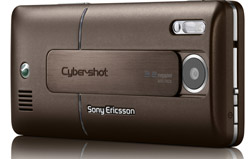 With a sliding cover activating the camera, image previews appear on the K770's 1.9inch screen with eight icons giving nippy access to photo functions like picture size and photo light. There's also some basic image editing facilities built in for tweaking iffy snaps and the ability to upload your images to share with friends.
The GSM/GPRS 900/1800/1900 and UMTS 2100 handset sees Sony sticking with their proprietary
Memory Stick Micro expansion cards, with a 256 MB memory card bundled with the phone.
There's also a built-in media player, Netfront web browser, a handy FM radio with RDS, Bluetooth stereo (A2DP) and USB support.
The K770 is expected to be rocking the shops sometime in Q4 this year – price to be announced.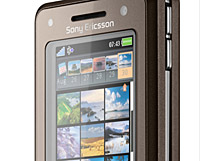 Specifications:
Size: 105 x 47 x 14.5 mm
Weight: 95 grams
Colour: Truffle Brown
Screen: 262,144 colour TFT
Resolution: 240 x 320 pixels
Size: 1.9 inches
Phone memory: Up to 16 MB
Memory card support: Memory Stick Micro (M2)
Networks:
UMTS 2100-GSM/GPRS 900/1800/1900
Talk time GSM/UMTS: Up to 10 hours/2 hours 35 min
Standby time GSM/UMTS: Up to 400 hours/400 hours
Video call time: Up to 1 hour 30 min