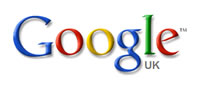 We covered the launch of the pay for addition for Google's Gmail, where they 'let you' pay for additional storage beyond the 2.8Gb that they give you for free.
We've been wondering if this is an under cover launch of the long-rumoured GDrive service from Google – utilising Google huge, worldwide server infrastructure to host your data, for easy recall using any Internet connection.

As Howard pointed out in the comments to the original story, 250GB is a huge amount of storage for email.
Google are currently only talking about the storage being shared with Google photo sharing service, Picasa, but it makes sense that this could expand.
Good Margins
Whatever it's going to be used for, this is a good profit margin business for Google.
At current hard drive prices, 500GB of external storage is £60, giving a rate of 12p per Gig, _way_ less than Google offering.
At the 6GB level, Google is charging £1.66 per Gig PER Year – probably for a large portion of your life.
At the rate Google buys hard drives, they'll be getting a way, way lower price than the retail price I'm basing it on.
Sure they have to buy/service the server it runs on and the bandwidth to service the email account, but again they're buying that in huge bulk.
Interesting that rival Yahoo has gone unlimited storage on their email. We suspect that that is a decision that has been debated widely within Yahoo towers since Friday.
This is a fundamental shift for Google, the company that has always been know for giving everything away.
Perhaps we've just come to learn that the Internet isn't all free.