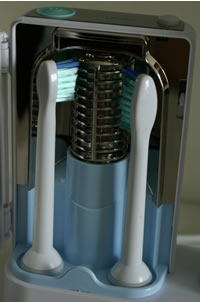 If you thought that your sonic toothbrush gave you the ultimate teeth clean, you haven't heard about the latest sonic brush from Philips – the SoniCare FlexCare.
Philips have worked hard to try and improve on, what felt for us to be just about as clean as it was possible to get. The new handset has got 80% less vibration, it's 30% smaller, 16% lighter and has an impressive 77% reduction in energy consumption when compared with the Philips Sonicare Elite.
This thing is bonkers. When we gave it a go recently, we could not believe the pure zing we felt in our mouths post-brush. You'll find that once you"ve used it, it will be hard to go back to anything less.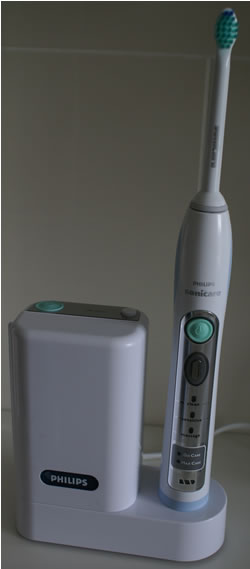 There's three brushing modes and two routines (that's ways to clean your teeth, to you and I), including a handy 2 minute setting for when you've got to give yourself a quick polish before you have to rush out of the front door.
The innovation doesn't stop there, as the top of the line model also has a UV cleaner for your toothbrushes. Once you've finished cleaning you teeth, just pop the brushes in to the cleaner on the side and UV light will blast away all of the possible germs that might have gathered on it. It's a first-of-its-kind option.
It might seem overtly paranoid to UV blast your brushes, but once you know there's an option to do that, we suspect that many will find it difficult not to use it.

The top of the range Sonicare also comes with a separate travel charger if you're away for more than two weeks, the amount of time they tell us it will run for without recharge.
One small point, Philips have changed the toothbrush fitting for this range, so any brushed you might have stashed away in your cupboards won't fit this one. The new fitting is much smaller, to fit them in to the UV cleaner.
We'll be getting one in to test soon, had our SoniCare arrive today (Woo Hoo!), so stay tuned for more excitement (yes, we find it hard to believe we're getting excited over a toothbrush too, but it's true)
Now don't expect to get it cheap (what is these days), prices start at £150 with the UV cleaning option coming in at £180.
They'll be available on 17 September 2007 in selected shops and other leading retailers from October 2007.