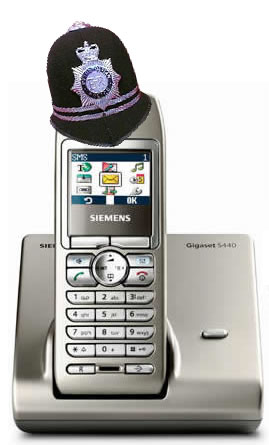 Ofcom has published a proposal that some VoIP services should allow users to call 999 to connect to emergency services as soon as by early 2008.
They've carried out research that has revealed that as many as 78% of those with VoIP thought that they could, or did not know if they could.
Ofcom's concern is that VoIP users cannot connect to emergency services when they really need it – ie. in an emergency.
If people have to locate a landline or mobile phone, costing them a delay of seconds or minutes in getting through to emergency services, it could prove critical.

Ofcom's research shows that 64% of UK households with VoIP use a supplier that provides 999 access.
There's a cost associated with connecting to 999, which Ofcom estimate would be around ninety pence per household per year.
Of the four types of VoIP services (Peer-to-peer; VoIP Out; VoIP In and full-service VoIP) only two would be covered by the proposals for VoIP Out and full-service VoIP.
Those who have paid the extra to have the SkypeOut option, would be covered by the proposal.
Location of the call
In the US, once the hugely powerful telcos realised the threat that VoIP could be to their businesses, they used their immense lobbying powers to make access to emergency services key to VoIP provision. They focused on what is difficult for the VoIP providers to give – the geographic location of the person making the emergency call.
Ofcom have a paragraph in the consultation paper (PDF) that covers it.
"5.9 The approaches currently used by VoIP providers that provide 999 access are for the emergency operator to request location information when the call is received or for the user to input location details before using the VoIP service, and to keep those updated. IP address tracking and GPS are under development but are not, to the best of Ofcom's understanding, technically feasible at present. However, the technically feasible test should be reviewed periodically as technology develops. Ofcom will continue to discuss the practicalities of providing caller location information over VoIP with VoIP providers and the emergency services. The priority for the emergency services is that a high level of 999 access is maintained. "
Ofcom tell us that Vonage and BT ask for their subscribers for their location, which is passed on to the emergency service, if they call 999.
If people carry their VoIP box to another location – as many people do – it is up to the subscriber to update the provider with the new, current location.